Nonetheless to say.... long awaited next Mission Impossible (MI) lineup after MI3,... here I present... MI4!
Yayyy!
MI4, price $289.99 include standard buckle & shipment with Fedex/TNT.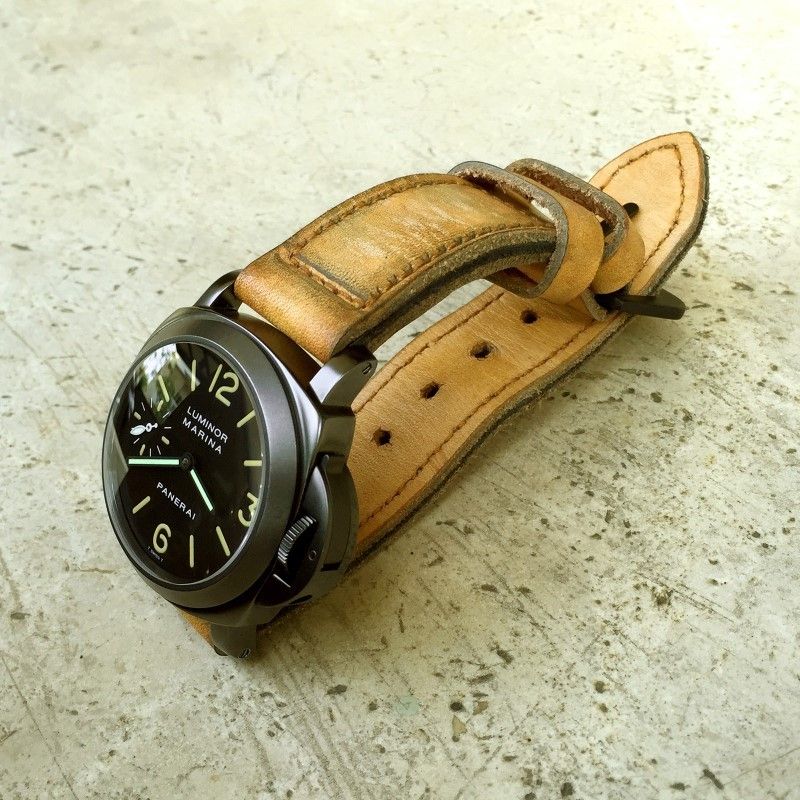 Its the brightest color amongst all MI lineup, here's the color comparison: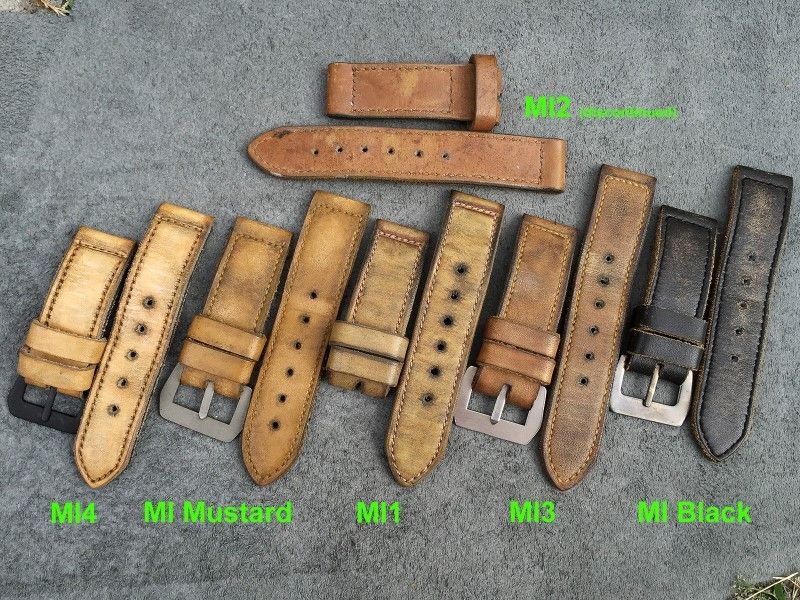 The strap is fully customizable, you can ask for any custom things you need.
Meanwhile, on picture is:
Thickness: approx. 4.5mm for tail/long side and approx 6mm for buckle/short side. Consist of 3 sandwich layers (you can see different color for inner layer).
Style: Light n bright color, lightest amongst all MI lineup, with beautiful n complex color hues. Pls noted that this strap is hard/stiff & dry looks strap. Feels like some of authentic vintage Panerai straps that's hardened because of long saltwater swim in the past which had loosen its fat content.
But... tell me if you want softer feel, I can manage it too.
.Finished.
You can also find details of my works on
http://gunnystraps.blogspot.com
plenty of choices over there. Please email me to: ---->
gunny.straps@gmail.com
to order it.
I accept Paypal & Moneybookers to
petergunny@gmail.com
, another payment method also available. Oh, and I also ship to anywhere in the world.
You want it Ladies & Gentlemen?