One of a kind (for now) what do you think? MODEM BURNER
Sitting in a hotel room in Dublin with nothing to do so I thought id introduce you to The Industrial.
The name comes from the fact I've work in the industrial field all my life and as I was making this watch the name made sense.
Everything is done by hand there is no CNC involved it's time consuming and with my normal job taking me out of the country all the time it's annoying not to be able to work on them.
The case takes about 30 hours to make
The buckle takes 8 hours to make
Your opinions would mean allot to me.
Thanks
Info
Case parts 316L stainless steel
Buckle 304 stainless steel
46mm without crown
53.5mm with crown
56mm corner to corner
61.6mm lug to lug
14.6mm thick
27mm strap
Genuine ETA 6497-2 or 6498-2 Swiss movements
2mm domed sapphire top crystal
1.5mm flat sapphire bottom crystal
Oversized O-ring sealed case
Crown with oversized O-ring seal
5ATM tested Wet and Dry
Movement spacer 6061 T6 aluminum
Bolts 304 stainless steel Allen type
German made face Superluminova™
German made hands Superluminova™
The first pics are of the prototype it was made to prove that the watch can be made waterproof to 5 ATM the bottom of the case is flat on the prototype but it is curved on the production case.
Prototype pictures
Buckle making
The buckle blank
Drilling, tapping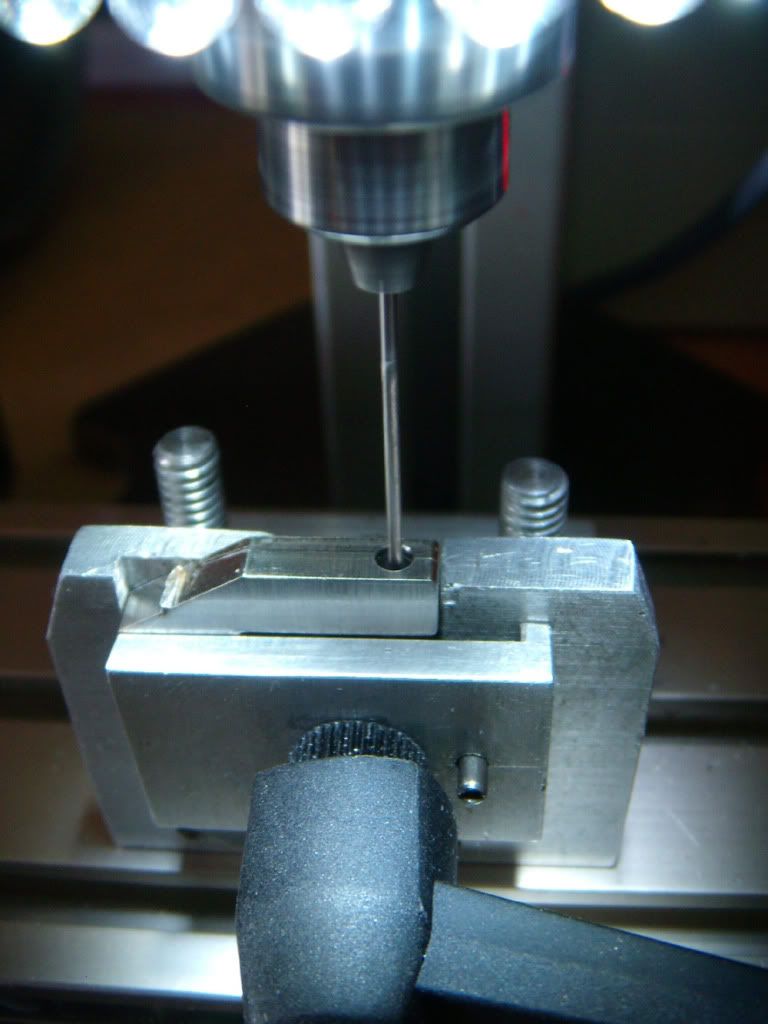 Milling after drilling and tapping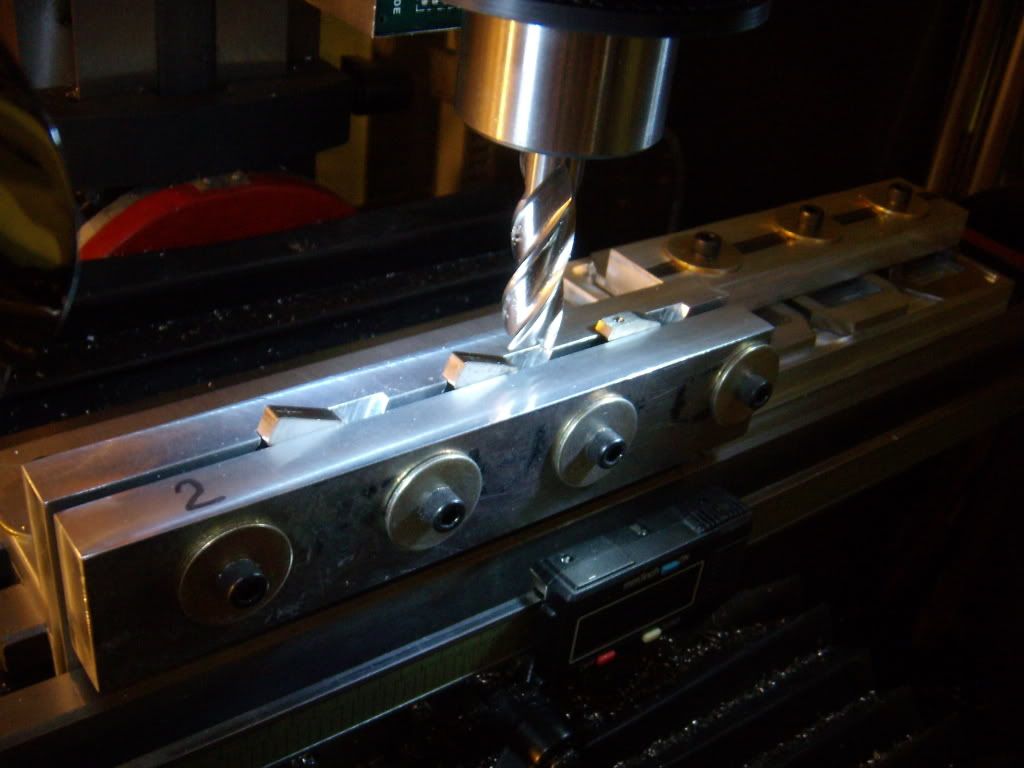 The evolution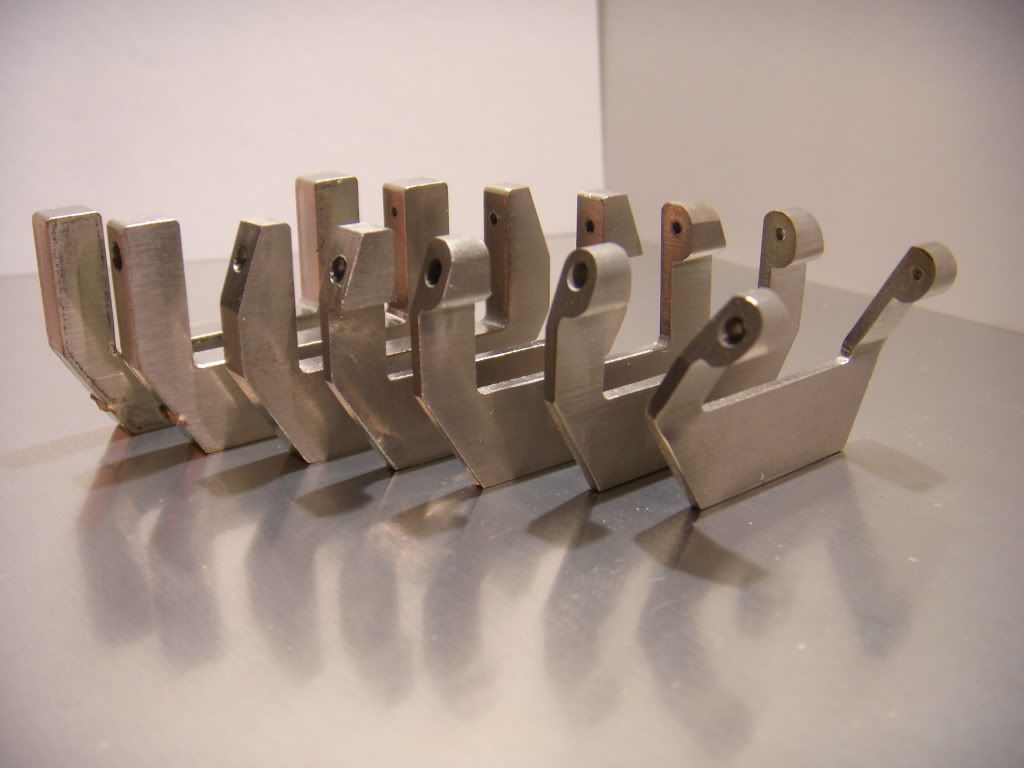 Almost done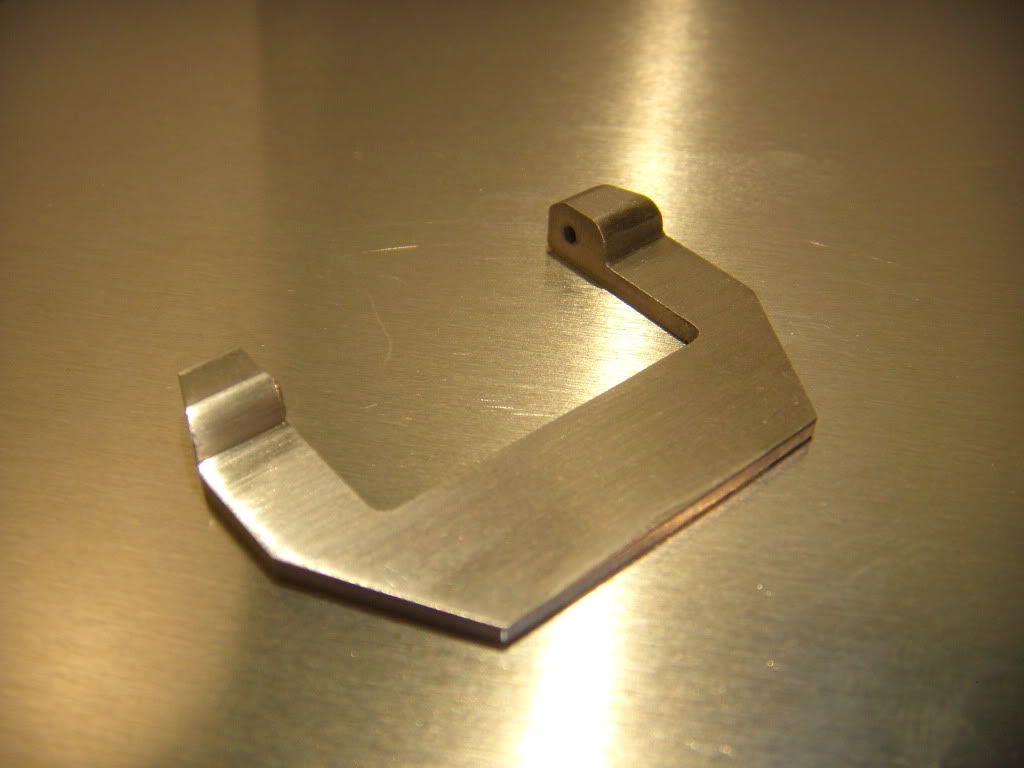 The Finished buckle and tang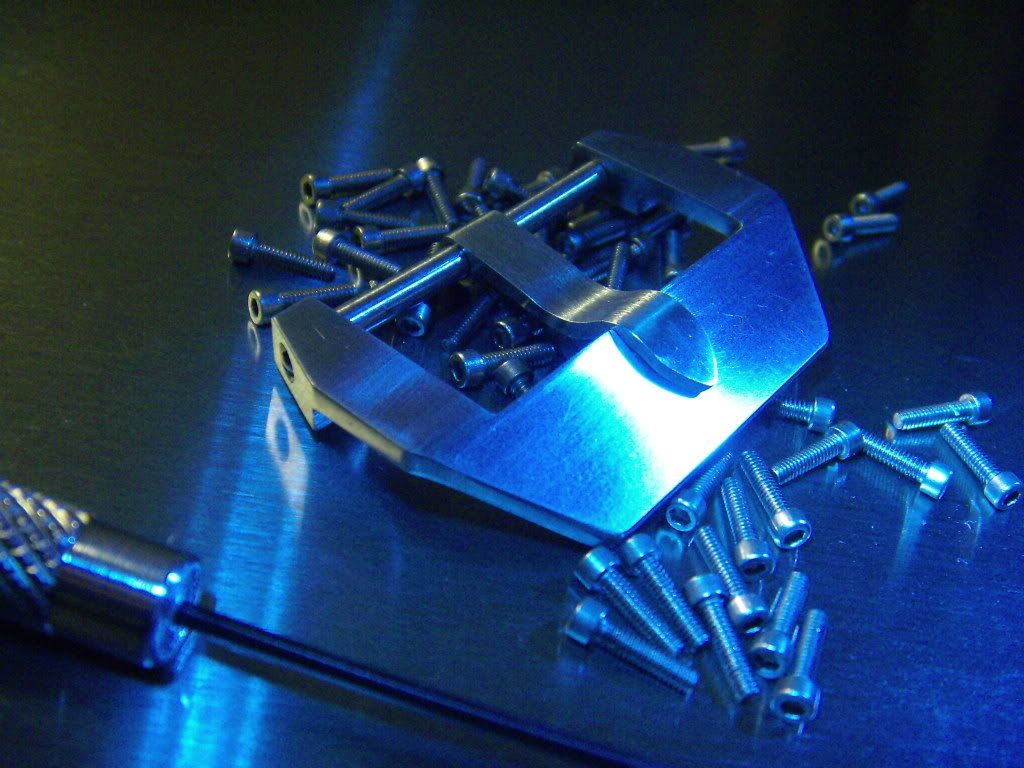 Comparing the buckle to a Casio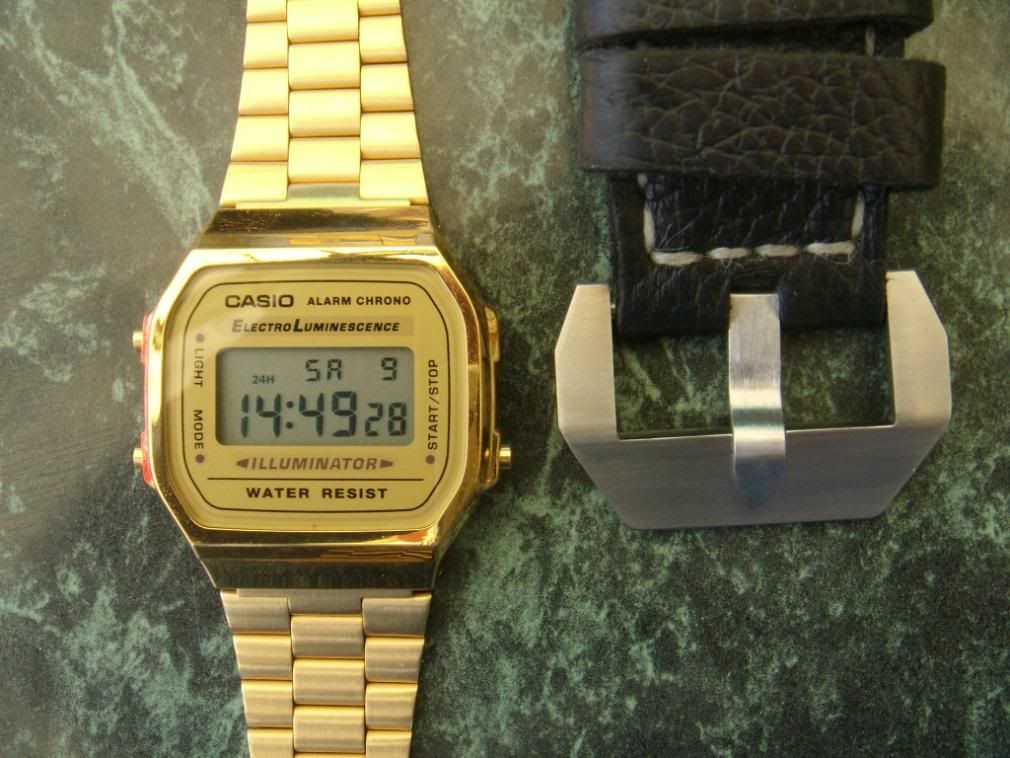 The strap 27mm
Case making
Drilling the blank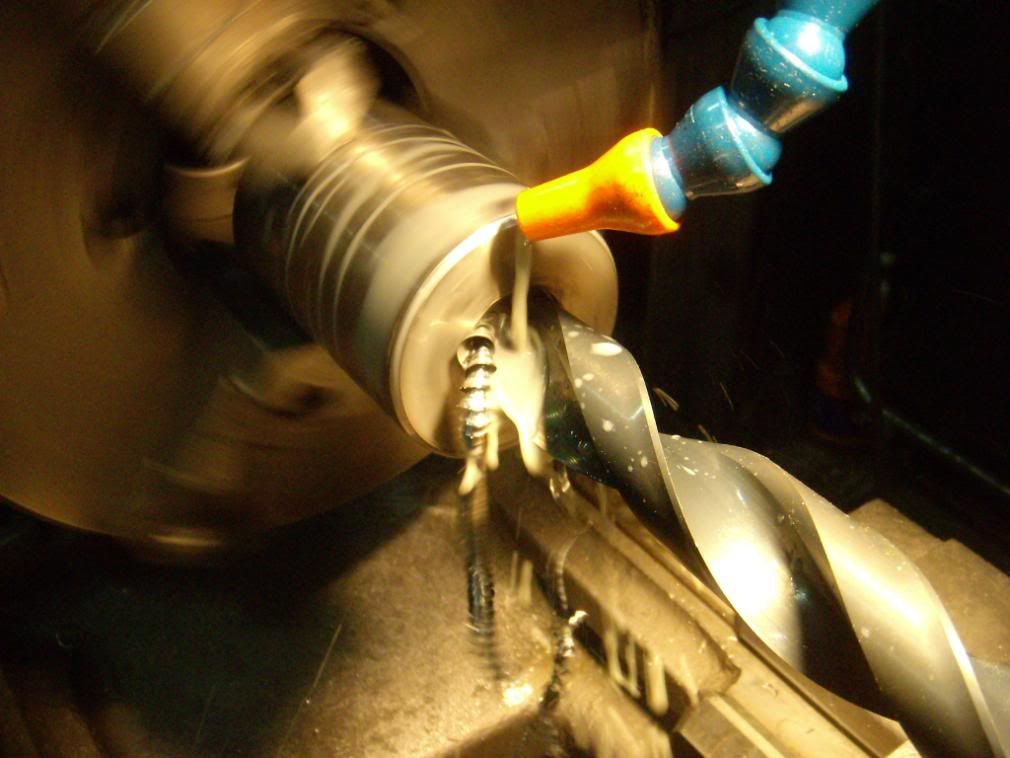 Machining outside diameter to nominal
Parts with there respective donor blanks
Crown still on its donor shaft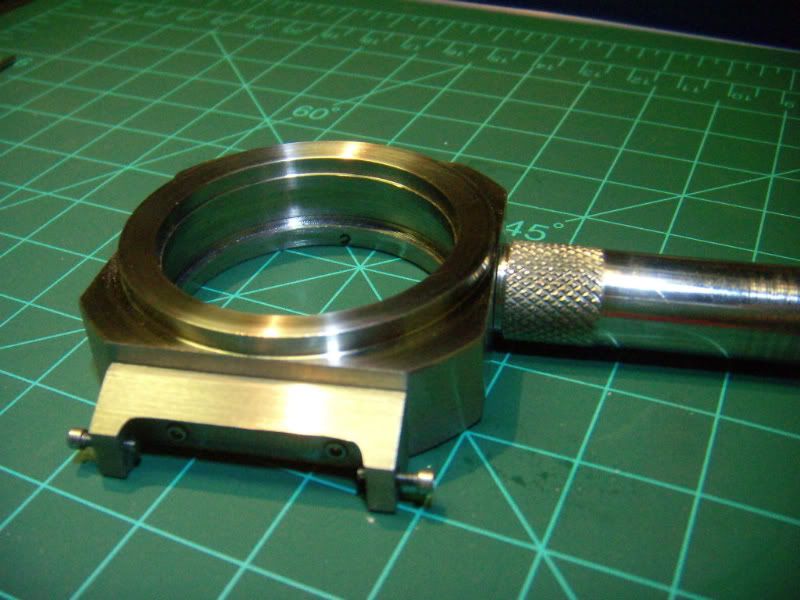 The finished parts
Movement ring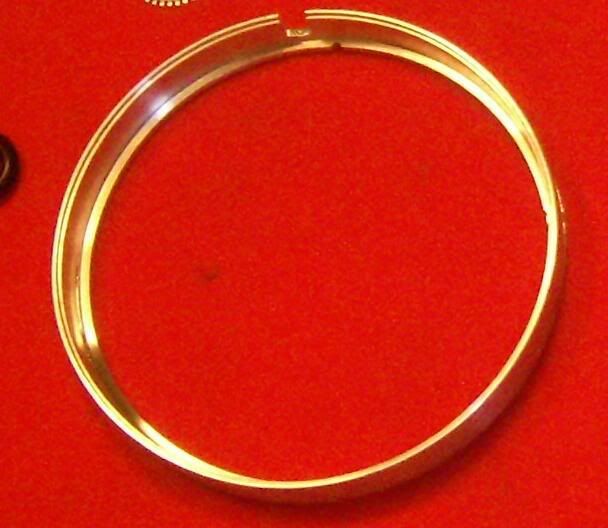 Screws used
Size matters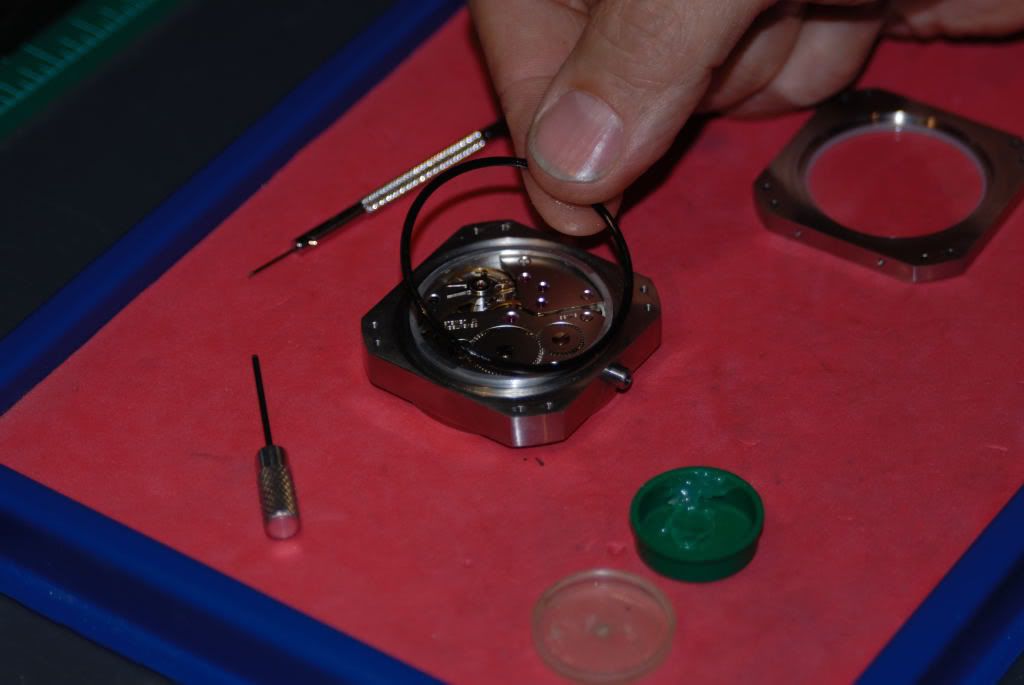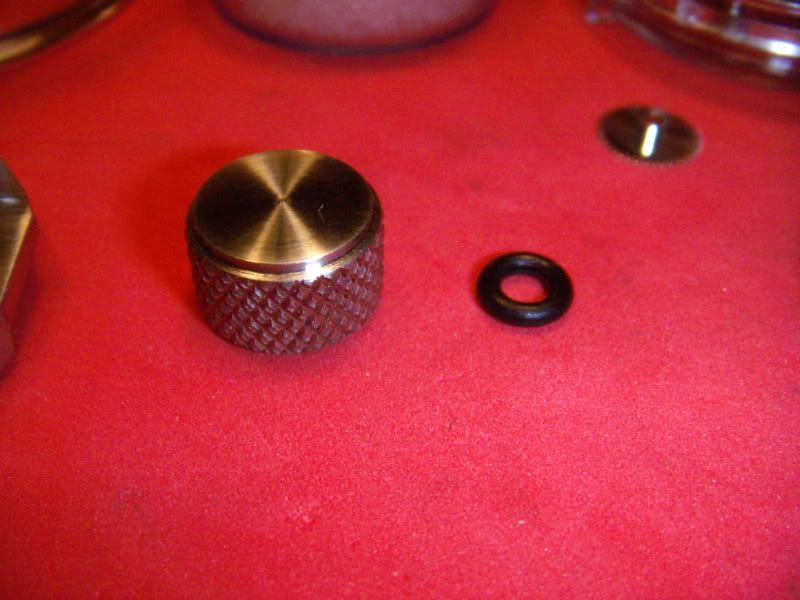 The lugs (unfinished)
Just before assembly
The assembled case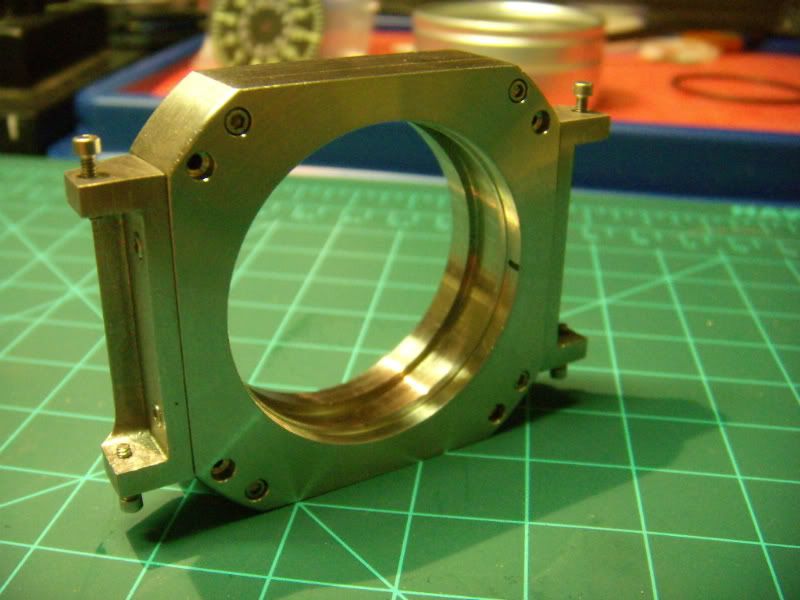 The first wrist shot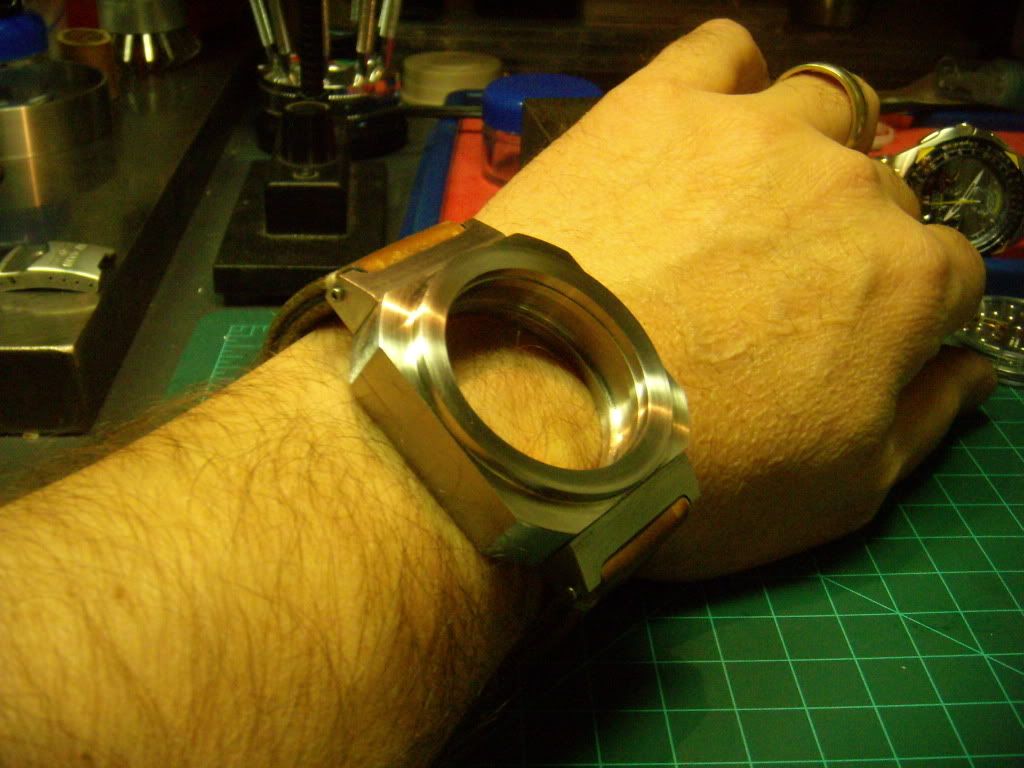 Comparing size The Rad is a 47mm
Wrist shot

Production Piece
The production piece has more refined lines, the bezel is at an angle the case top is in the shape of a sphere, the back is curved so it sits better on the wrist, the crown was reduced in diameter, the top crystal now has a curved shape and is Swiss made, there screws are refined and the strap screws now have a finishing piece, all in all I'm pleased with the watch it's comfortable to wear even though it's big.
Notice there are no brand markings I didn't put any on #1 and I purposely left them out of this post I'm not here to sell them I just want your opinion.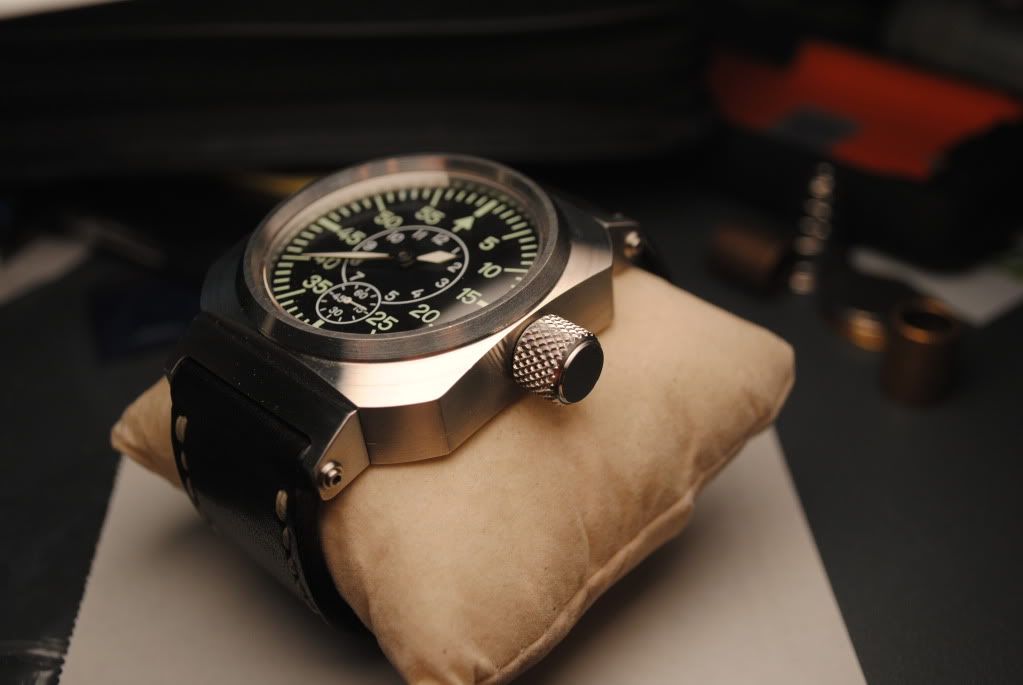 Try not to get too distracted eyes on the watch LOL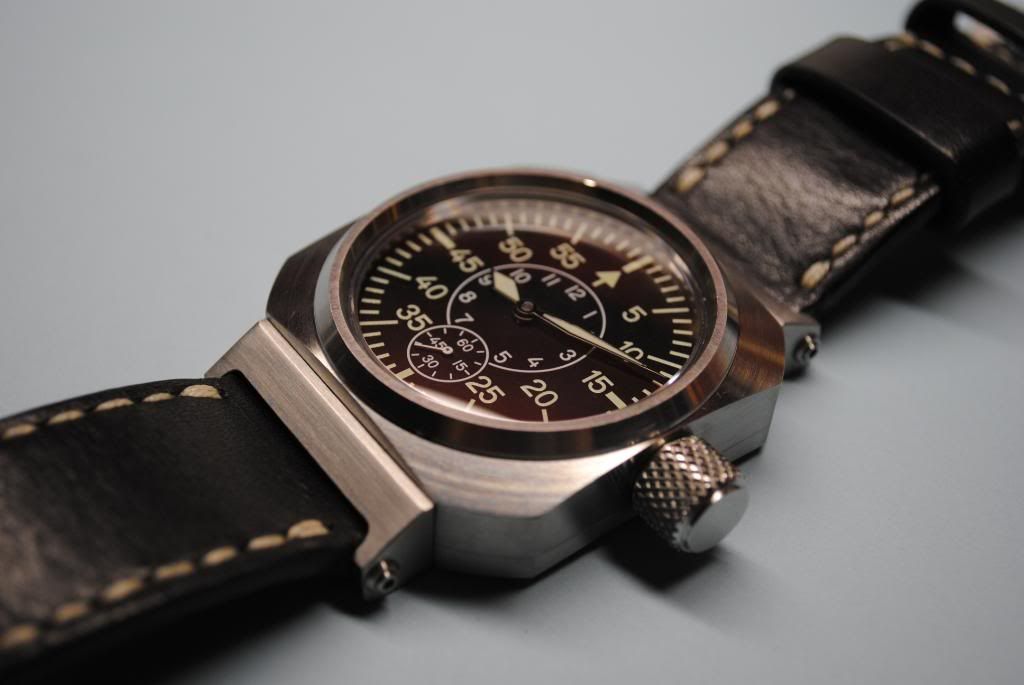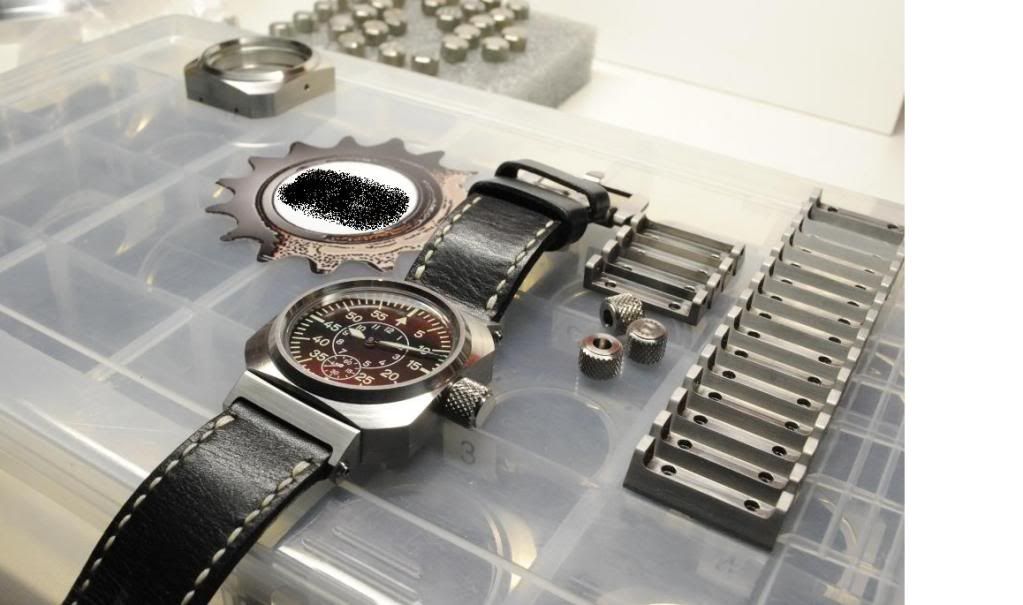 Curved back
The side wrist shot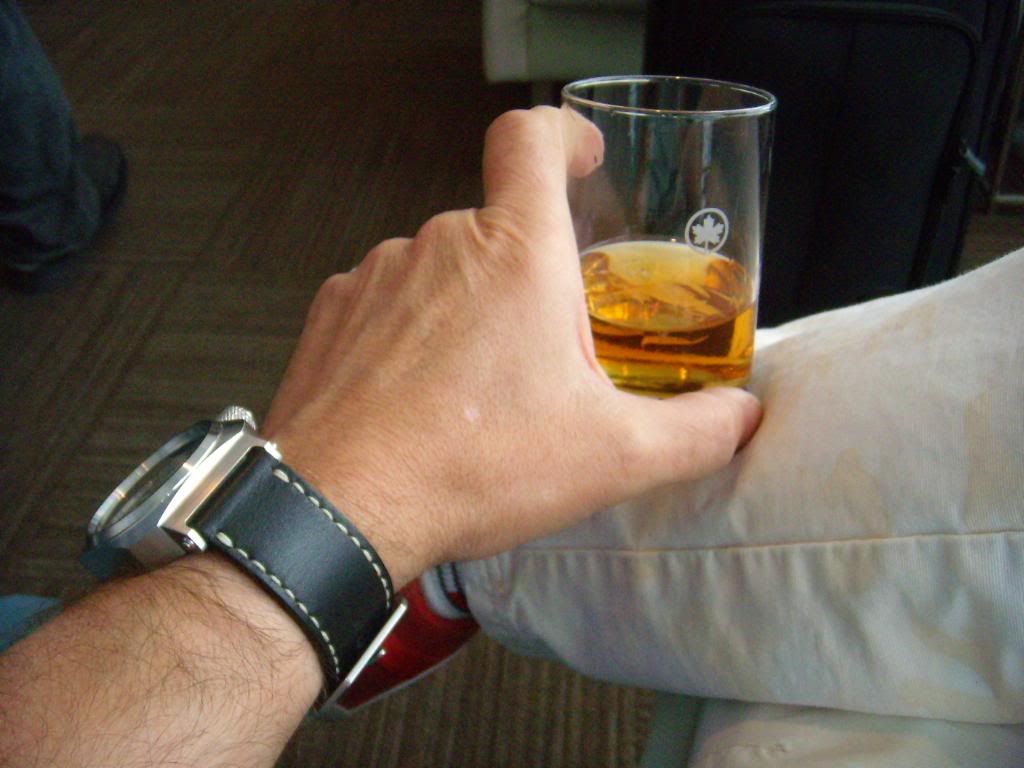 Future automatic
For my 50th best wife anyone can have.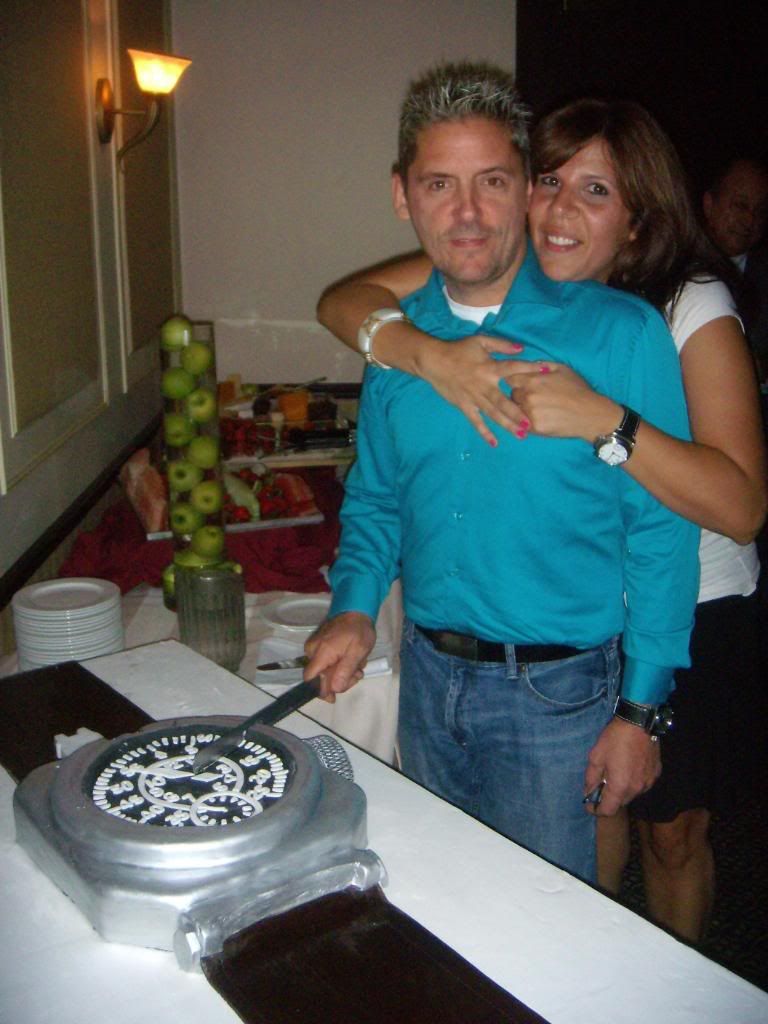 Thanks for looking
Marcus