Grand Prize, thanks for OWC for the donation.
This watch will be field tested and reviewed before the drawing. But just from my initial impressions, I might end up getting one for myself in future.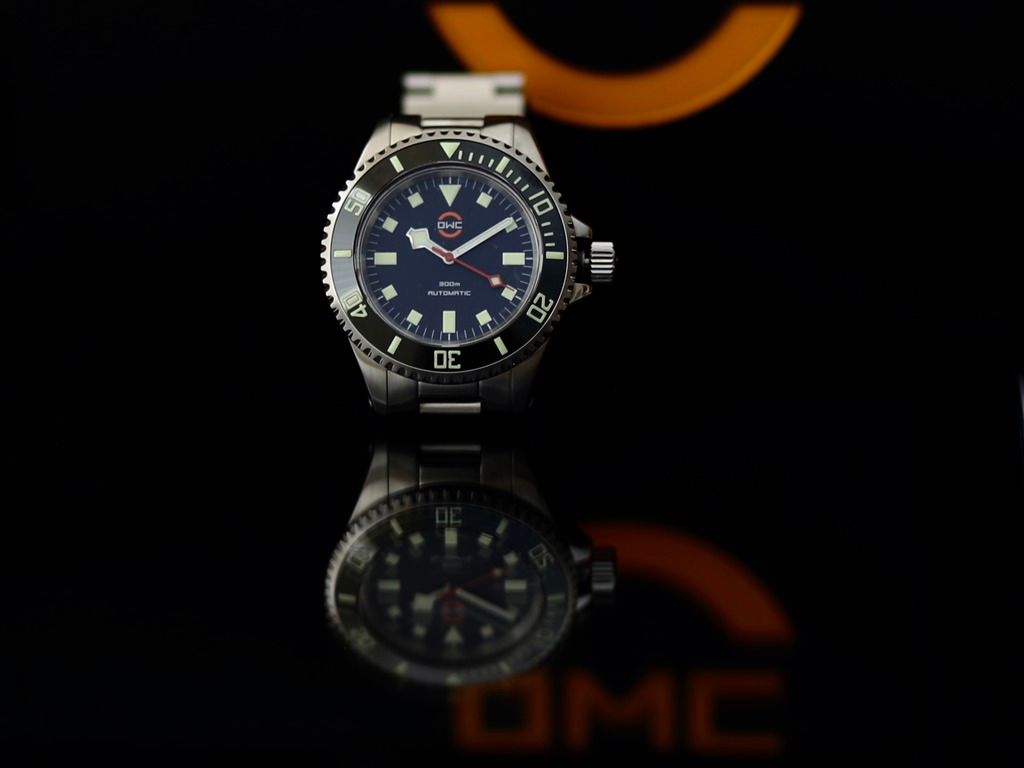 1st Prize: 8 day project watch partial build.
2nd prize: MK_FR91 donates Athaya tall-tube seconds hand for Molly movement and a panerai-logo embossed leather key chain
3rd prize: Mellons donates Nejad Pre-patinated bronze hornlug, sterile display caseback
4th prize: Fargo will be donating a watch winder.
5th prize: Tictoctach will be donating a silix
6th prize: kilowatt ore is donating a NW Angelus dial
7th prize: emilio666 donating a Hamilton 918 with original dial and hands
8th prize: Bigwaved donating a pocket watch or dial. Please check with him.
9th prize: Baemm donating an angelus cal 190 clock
10th prize: BigsCG donating some BigCG prize TBD
11th prize: Sully008 - 3601 case set
12th prize: erlendh is donating an Olloclip 4-1 lens for iPhone 5/5S, the two macro lenses are great for macro shots!
13th prize: Betmen donation of this MS strap
Military green leather 26,3mm 145/85, thickens 4,5mm
14th prize: blue radish is donating 2 handmade straps
15th prize: Dellone is donating Engraved Molnija Bridgewithout movement)
16th prize dellone is donating Engraved service pre-V (Your movement, my engravered)
17th Tic....a 39mm cream RP dial by Saga.
18th leeyewfei ....Simona leather strap
19th bronzerai - hoarders delight see next page
20th unreformed ....ETA 6498 gold finish movement
21th. Lilou a cortebert 620
22nd. Speedevil ploprof rep. Nice watch but just not my style.
23rd zare - moly
24th chileant - 618 plate. Details below
25th parky - all day pass at your local strip club.
26th buddhajones and his Swiss ledgend
27th yoda - a Sjever made spacer
28th abarth i have 2 buckles, the first is a stainless steel convertible 'PIG', screw in lug, tang buckle, the second is a Kain Heritage Item Code - BK-144B Skulll & Crossed PistoleDescription -
Xiran 02 Copper
Screw in buckle
Size - 24mm
Finishing - Polished
Dimension
Width - 40mm
Height - 34mm
Thickness - 4mm
29th. norskguru88 26mm strap
Td64!!!
I will donate:
1 prize for 1 member.. not all prize for the same member
30. prize for 1 Member: 1 Cali Dail
31. prize for 1 Member: 1 Southy Dail
32. prize for 1 Member: 1 new Donerix Strap
33. prize for 1 Member: 1 new Donerix Strap
34. prize for 1 Member: 1 unpainted dial
35. prize for 1 Member: 1 unpainted dial
36 hako 3601
37th Albatross will molest you with his moly
38th Elias - a bag of gold (see details in next page)
Door prize.
#1- 8 day 33ish mm movement serviced by unreformed.
#2- a bag of goodies or crap from me depending on your point of view
#3- let me see if I can dig up something else.